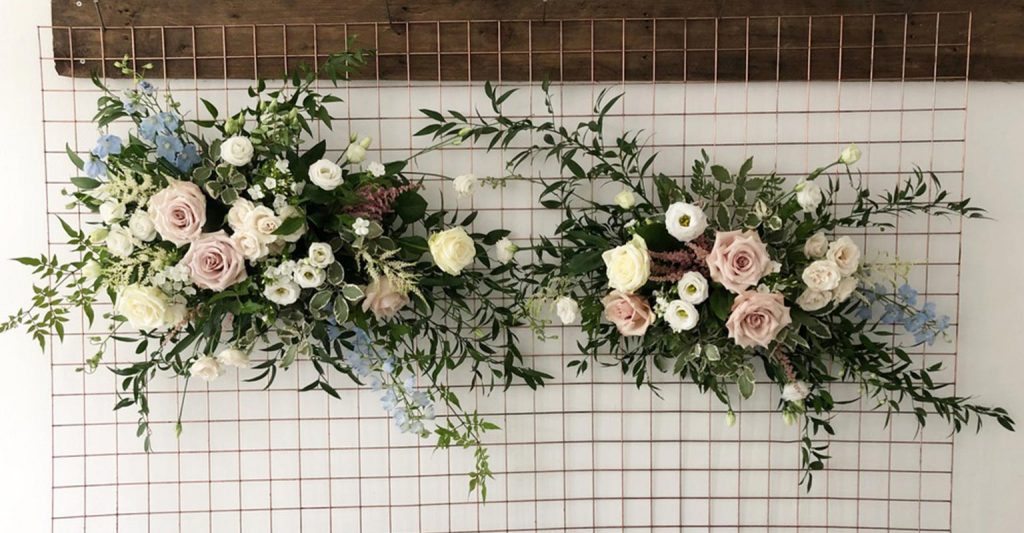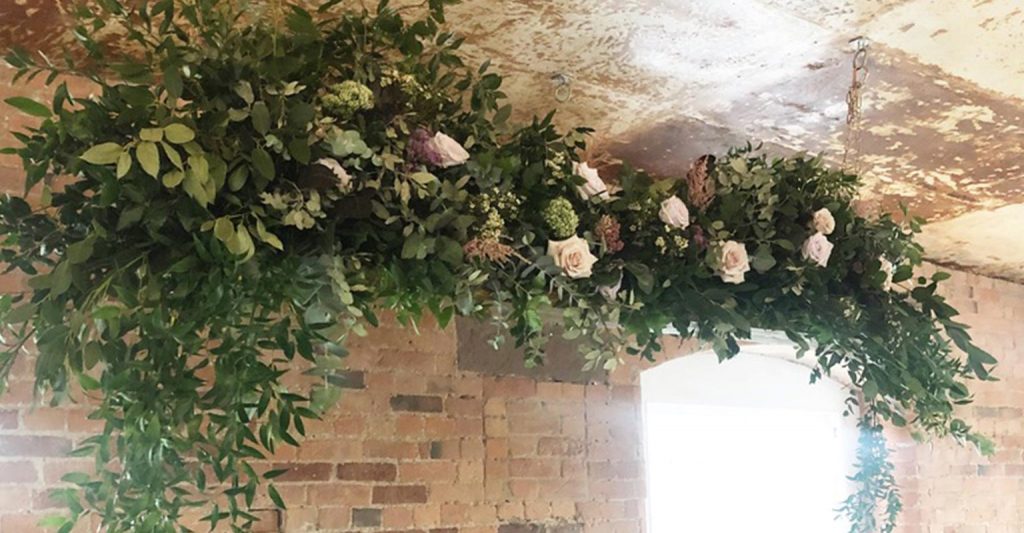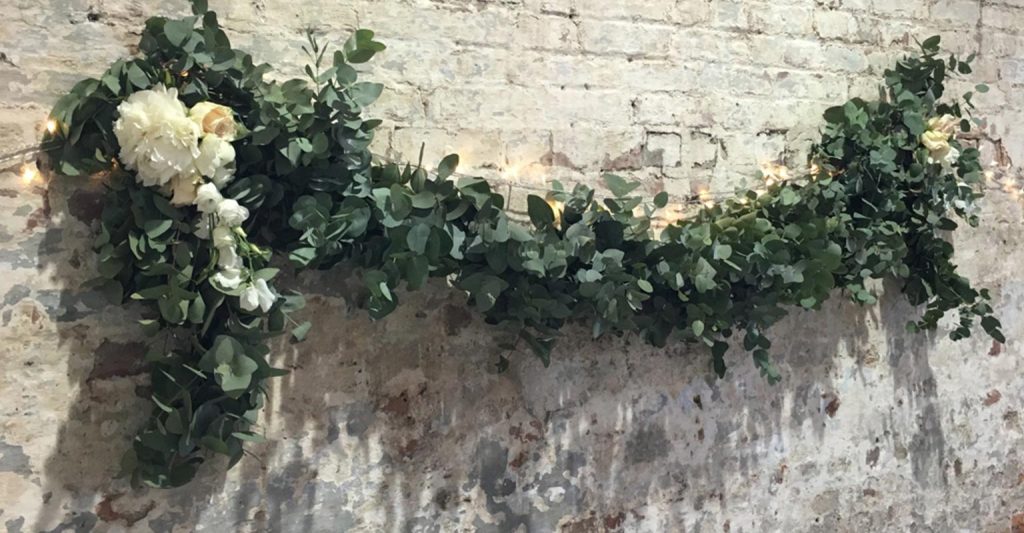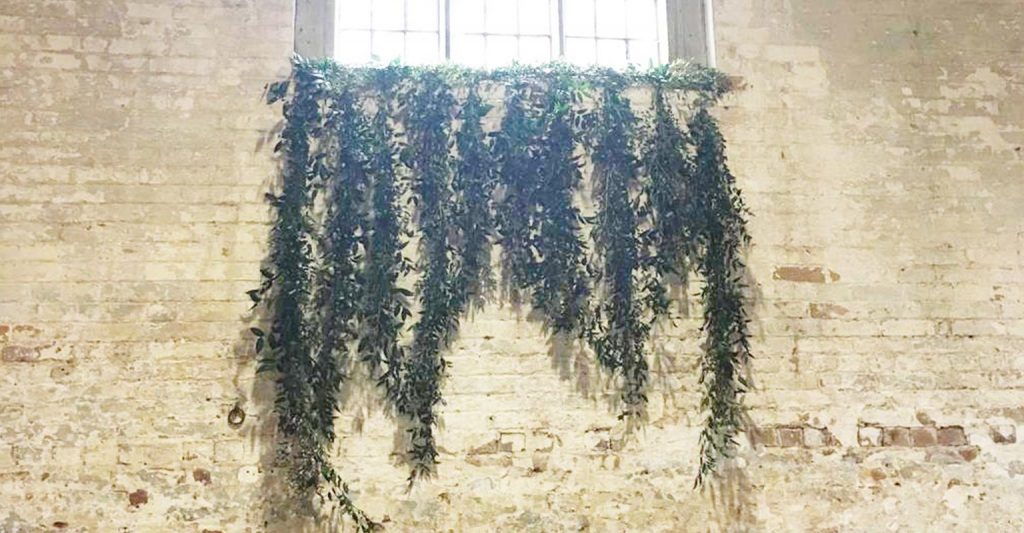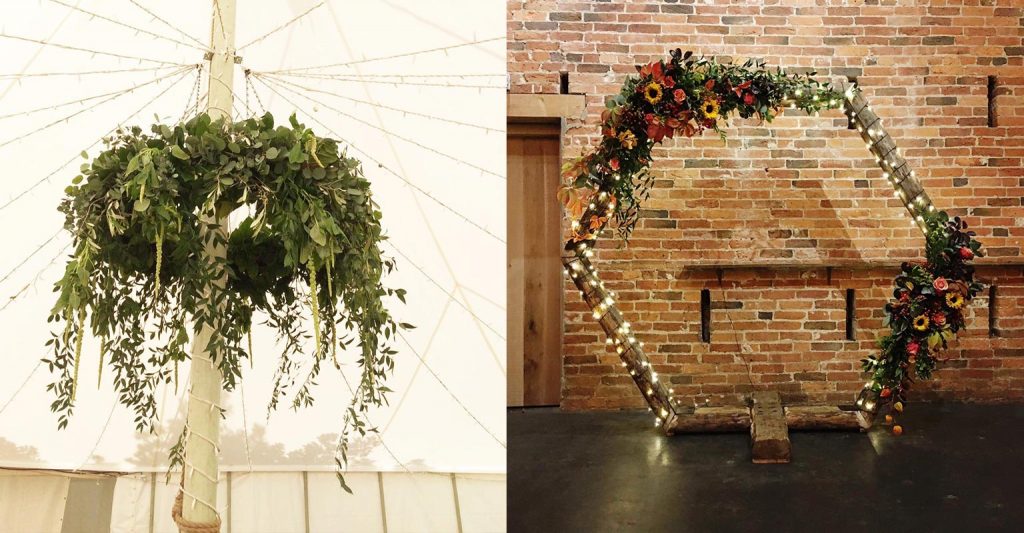 Wedding Flower Backdrop Installations
In our Foliage Trend post, we showed how huge foliage has been this year for wedding flowers. Another big trend for the year has been large installations, both hanging and as backdrops.
If you have a 'key' area to decorate for your wedding, including a floral installation can make a real statement to a room/wall/ceiling.
Above are a few pics for inspiration… photographs are from some of our wedding flowers at The West Mill , Calke Abbey , Donington Park Farmhouse and Bond Marquees