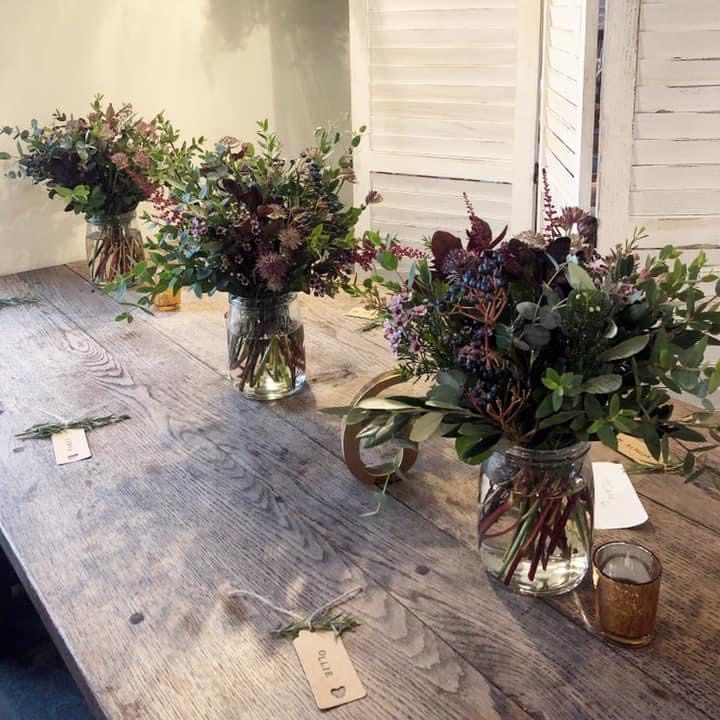 Update -Our November flower plans (now on hold)
UPDATE – THE BELOW POST WAS WRITTEN AND POSTED PRIOR TO THE LATEST LOCKDOWN. WE WILL BE UPDATING ON DECEMBER OPENING HOURS AND WHATS TO COME VERY SOON . OUR NOVEMBER POP UP SHOP MENTIONED BELOW WILL NO LONGER BE OPENING DUE TO CURRENT RESTRICTIONS.
I decided to write a post on our November plans to let you know what is going on behind the scenes. Its a busy month ahead!…
Christmas wreaths and Christmas arrangements to design, Christmas windows to do and a jam packed weekend of Christmas doorwreath workshops to plan for .
Aswell as organising our Pop Up shops and a December wedding which we are delighted is still going ahead. A month of very much being busy behind the scenes !
November Pop Up Shop –
With flowers inspired by those darker nights and a late autumn colour palette as shown in our image above, our Pop Up shop in November will be open as follows –
Wednesday 26th November
10am -3.30pm
Thursday 27th November
10am – 3.30pm
Friday 28th November
9am – 12noon
During this pop up we will be showcasing this years Christmas wreath designs, where you will be able to place an order, or even purchase ready to put on your door on the 1st December.
An important note, due to a very busy week of planning for our Christmas workshops held on 5th/6th Dec, we will not be open as a pop up shop 30th November to 5th December .
However, wreath orders may be collected during this week by prior arrangement. Therefore if you would like a doorwreath for this week , you will need to visit the November pop up to choose your wreath and place your order, and to agree a collection date and time.
If you would like to place an order for flowers for collection from our November pop up shop, please contact us
We will be releasing our December opening hours soon , and also pics of our doorwreaths so watch this space 🙂
.